Ashida Kim is an internationally renowned martial arts expert who teaches and lectures on Ninjitsu, the Invisible Fist, around the world. He is the author of Secrets of the Ninja, Secrets of Invisibility, Iron Body Ninja, Ninja Mind Control, and more than fifty other books.
In 2016 he was awarded the rank of Judan, Black Belt 10th Degree, by his brothers in the Black Dragon Fighting Society. In 2018 he was honored with the Platinum Trophy in recognition of his sixty years training, practicing and teaching martial arts.
Many Dojo (martial arts schools) around the world have his picture on their wall among the pioneers and masters of their chosen style, honoring him as Sensei (teacher) of the Way.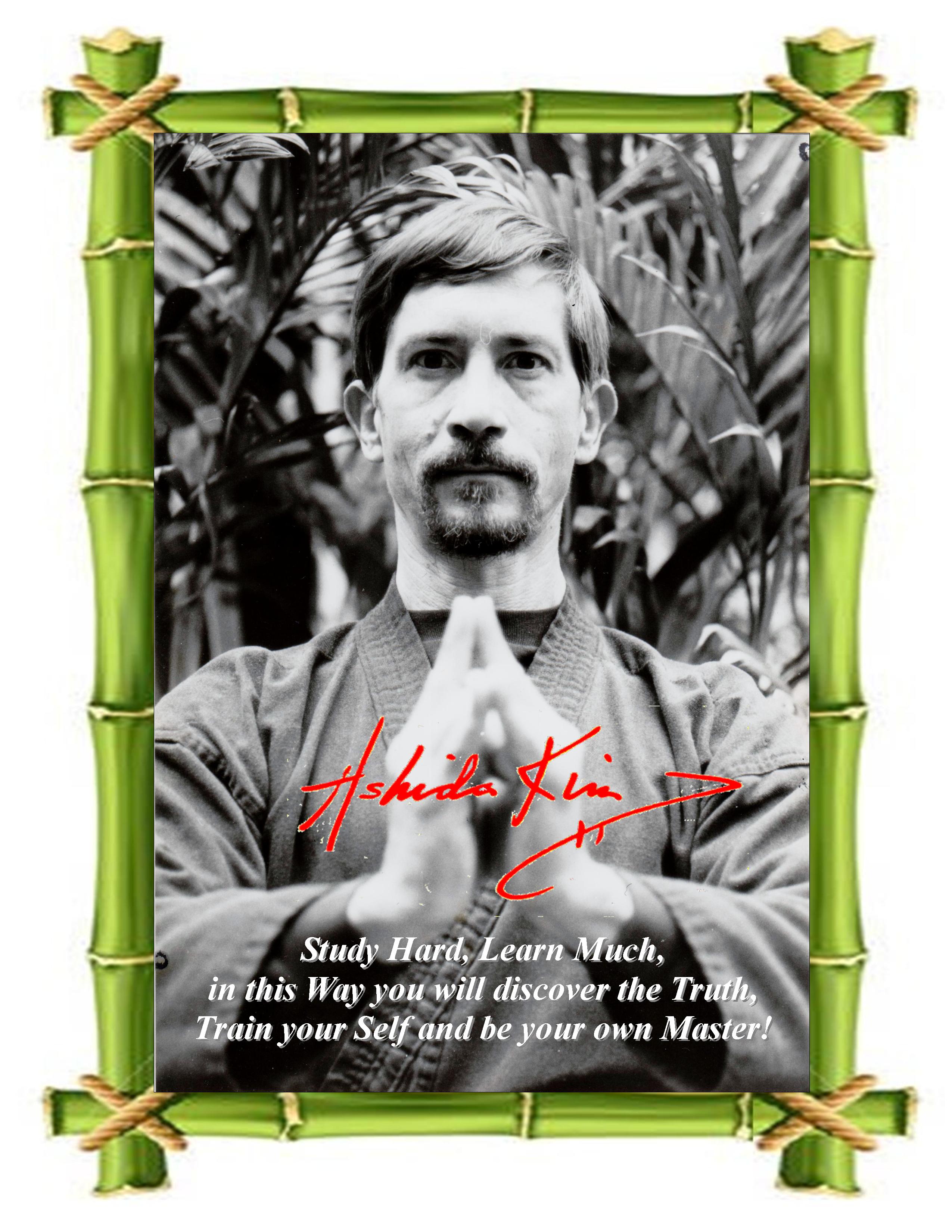 Print your very own Ashida Kim autographed picture
<!a HREF="javascript:history.go(-1)"> <!img BORDER="0" SRC="pics/blkback_arrow_b.gif" width="187" height="37">