Black Dragon Fighting Society Hall of Fame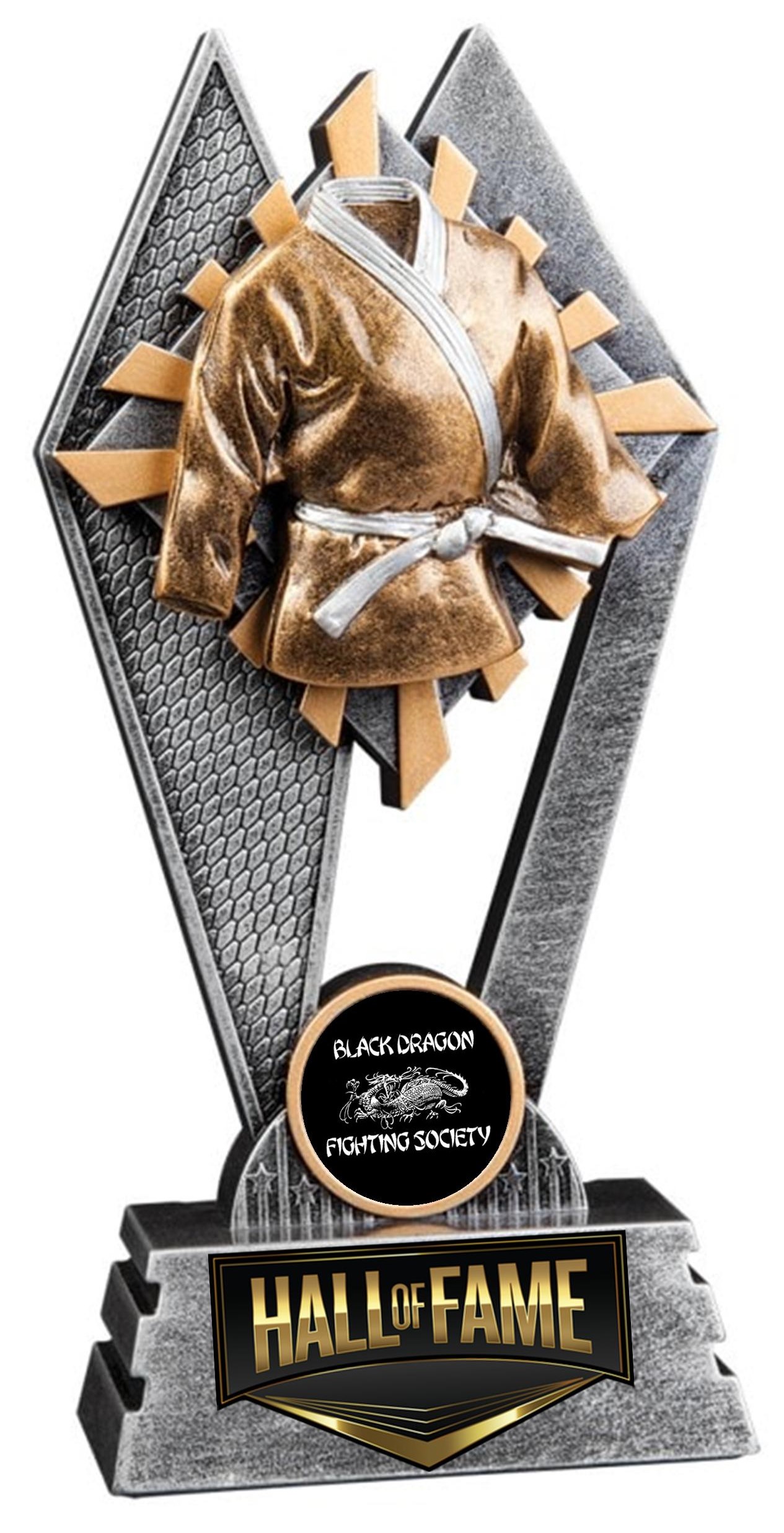 "We have not even to find the path ourselves, for all the teachers and masters who have gone before have shown us the Way..." Joseph Campbell
Listed here are the names and biographies of those who have "gone to the mountain," the pioneers, heroes and teachers who have been our friends and mentors, so that their names and legends shall not be forgotten. Long live their fame and long live their glory and long may their story be told.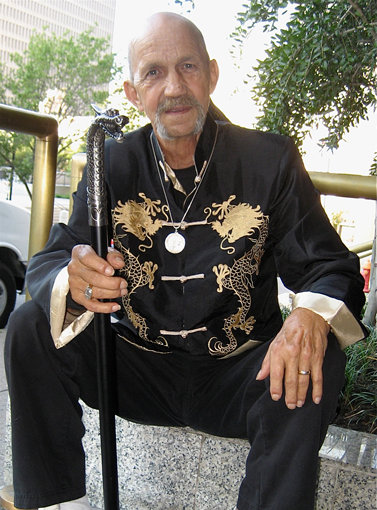 Grandmaster Lawrence Day
USMA Hall of Fame member Grandmaster Lawrence Day is one of the original Black Dragons that studied under Grandmaster Count Dante and Grand Master Doug Dwyer and has been a Black Dragon Fighting Society member from the mid 60's to present day. He has also studied with Grandmaster Senzo Tanaka. In the 70's and mid 80's Dr. Day studied with Grandmaster Sin Kwang The', Grandmaster Robert Trias, and Grandmaster Don Madden. He also studied Tai-chi and Chi-kung from Yuzee Yeh. Dr. Day was honored by being named a 37th generation Warrior Monk under Grandmaster Young Di of the Shaolin Temple. Dr. Day continued teaching and learning Tai-chi, Chi-kung and his passion, Chi-ma, or Fa-ching Poison Hand for over 45 years until he passed away on December 20, 2012.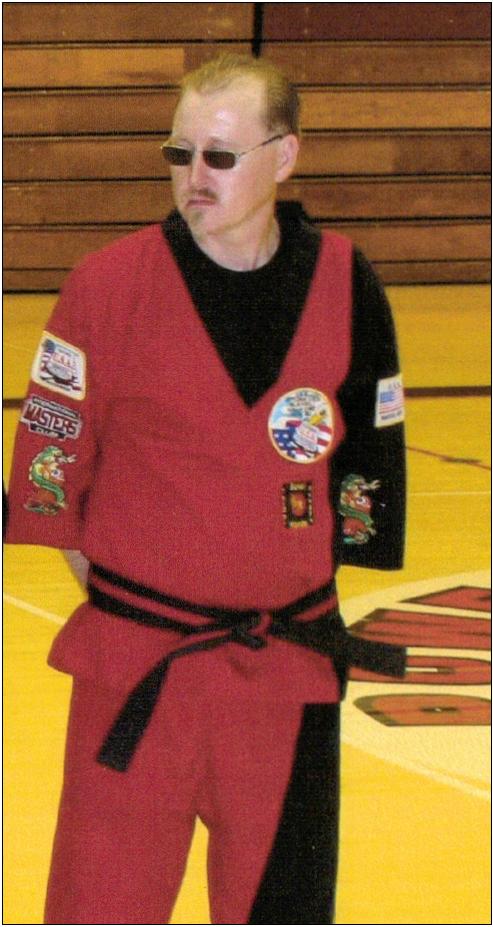 Grandmaster Eugene Rice
Grandmaster Rice had over fifty years training in martial arts. He was ranked as Black Belt 10th Degree Chuan Fa, Dim Mak and Chi Kung; 10th Degree Shotokan Karate; 10th Degree Kung Fu; 9th Dan Koga Ryu Ninjitsu and 8th Degree Iaido In December 2012, he was promoted to 10th degree Black Belt in Chuan Fa, Dim Mak and Chi Kung by Grandmaster Lawrence Day, and the Patriarchs of the Black Dragon Fighting Society. In 2017, year of the Rooster, Grandmaster Rice was named IFAA/OBDFS representative for the state of Kentucky. Grandmaster Eugene Rice passed away in 2022. We shall miss his quick smile and his two strong hands. He was a friend to us all, his legacy continues.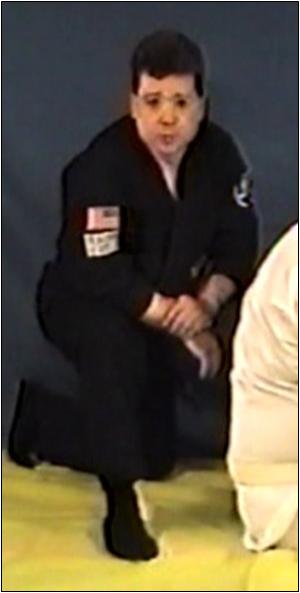 Sensei James Daugherty Jr.
Sensei James Daugherty Jr. was an honored brother of the Pole Star School, Chunin-Black Belt 5th Degree in Kimitake Ninjitsu; Black Belt 3rd Degree in Black Dragon Ninjitsu, and master of Kuatsu, the Japanese Judo Art of Resuscitation. His clan name was Ghost Dog. His DVD, DOJO Instructor's First Aid, is available through DOJO Press. He is featured in Healing Hands of the Ninja and in DOJO Manual 11-89, Sensei Edition, First Aid, Resuscitation and Medical Handbook, as well as Kimitake Ryu Ninjitsu demonstrating these techniques. Sensei Daugherty went to the mountain in October 2023 as the result of injuries received in the ring. He will be missed by all those who knew and respected him.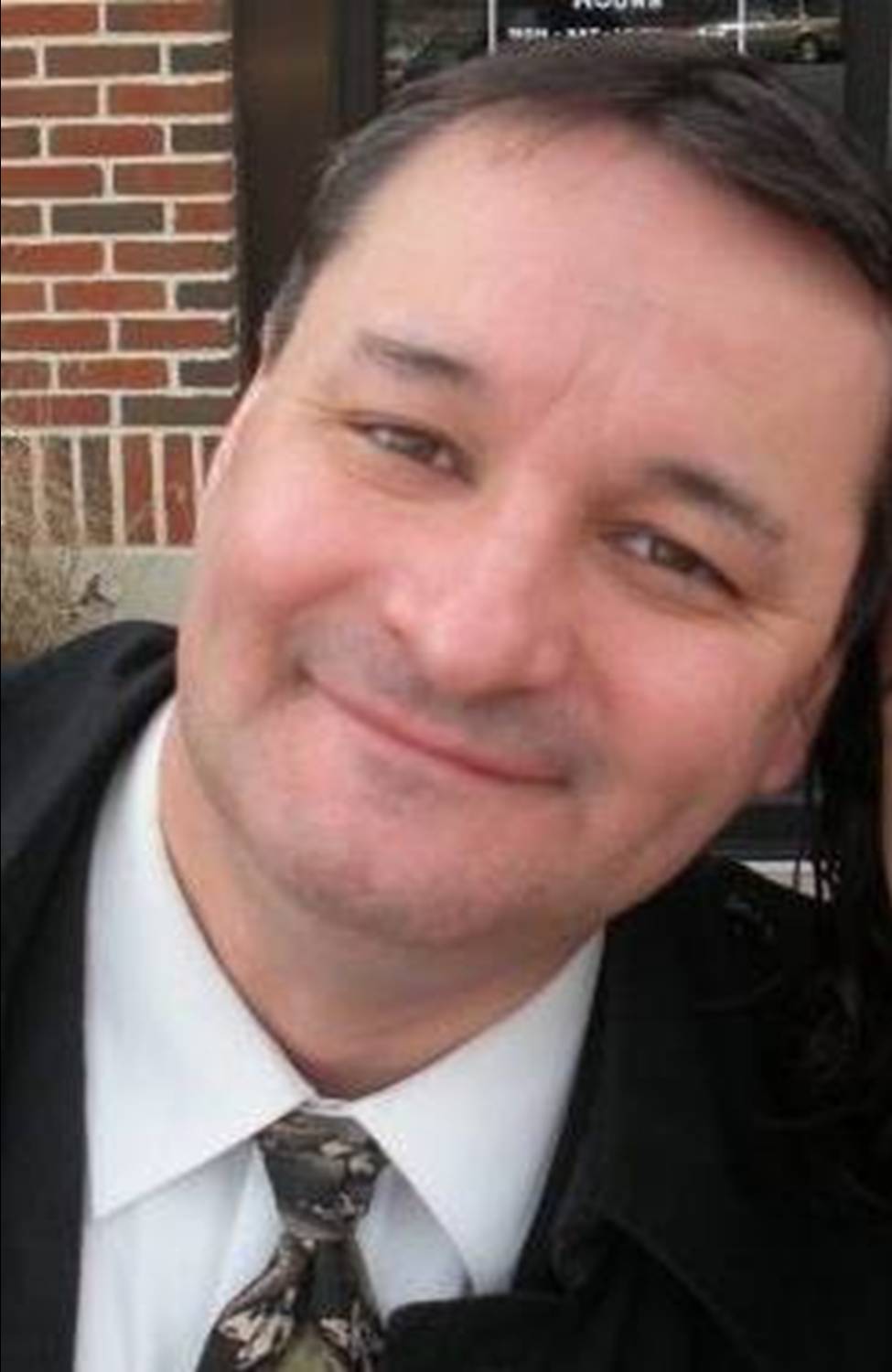 Sensei John Doudrick
Sensei John Doudrick taught Karate at the University of Pennsylvania. He was known for his speed and excellence of technique. John began in tradtional TaeKwonDo, he eventually developed his own system based on the principles found in most hard style martial arts, as well as techniques from Aikido and Jujitsu, that he called Free Style Karate, an American fighting system. John Doudrick passed away on Saturday, October 10, 2015 at his home. He was born on December 14, 1966 in Duncannon PA. He was an avid martial arts expert who taught Karate in Duncannon and HACC as well as teaching self-defense classes for the state and local police, doctors, nurses and abused women and children. He had obtained his 6th degree black belt. John was also a motivational speaker and a member of the Presidential Council on Physical Fitness.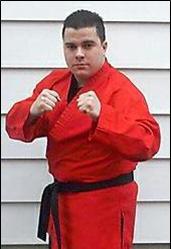 Master Israel Velez III
Israel's passion was Martial Arts, he started at the age of 5 under his father Israel Velez. Master Velez was a karate instructor, wrestling coach and power lifter. He trained at the House of Empty Hands and at the Yoshin Ryu Combat Academy. He was the owner of the Velez School of Martial Arts and trained with some of the best martial artists from around the country. In 2003 he founded, Velez Jujitsu, also known as American Modern Jujitsu; Founder of the International Breaking Federation and Diversified League of Martial Arts. He was a black belt instructor in Yoshin Ryu Jujitsu, Rapid Assault Tactics Instructor and earned black belts in several martial arts styles. He was also inducted into several martial arts Hall of Fames including the United States Martial Arts Hall of Fame. He was featured in an article written by Black Belt magazine; was certified to do security work in the state of New Jersey. He trained in martial arts breaking and held many martial arts breaking world records. He was a 4th Dan in Yoshin Ryu Jujitsu, 8th Dan Mixed Martial Arts Style; 8th Dan Shinja Buke Ryu. Master Velez went to the mountain in March 2023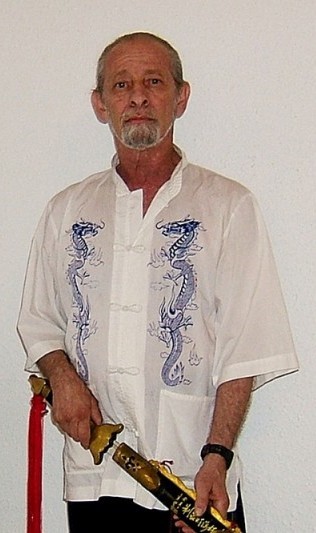 Grandmaster Mike Felkoff
Master Michael C. Felkoff was born in 1938 in Chicago, Illinois. He was a Vietnam Veteran whose missions were so secret that for ten years the military branch in which he served denied he had ever been enlisted. He began his martial arts training in Hawaii in the sixties. He was a world-class instructor and pioneer of the oriental martial arts in the United States, having studied and taught the arts for over forty years. He was known for his no-nonsense approach to teaching self-defense and is truly an expert in the utilization of principle. Master Felkoff was active in tournaments as a competitor, coach, and judge. He was a contemporary of Count Dante and was present at the infamous Dojo War that resulted in the death of Jim Concevic. Master Felkoff was featured in many newspapers, magazines and television appearances over the years. He produced an excellent instructional video on Tai-Chi Chuan, specifically a short Chi Kung form entitled, The Seven Golden Movements, from the "Secret Family Style" of Yang. Master Felkoff was the founder of the Chinese Cultural Center in Chicago, IL as well as the founder of the Phoenix Holistic Healing Foundation, Inc. in Las Vegas NV. Master Felkoff lived in Las Vegas, NV for many years where he taught students on a select basis only; he moved to Idaho shortly before his death in 2015.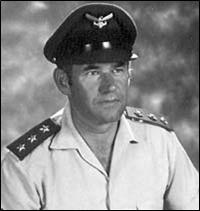 Soke Ben Mangels
Soke Ben Mängels is the founder and honorary life member of the South African Institute of Unarmed Combat. He started his career in 1954 as a young police officer in Durban, South Africa. He soon learned that the rough and tough sailors were a force to be reckoned with, so began his training in Kodokwan Jujitsu. He obtained a black belt in Judo, and became a South African middleweight Judo champion. Soke Mängels then progressed to Karate, obtaining a Black Belt in Shotokan Karate. Soke Mängels later developed his own system, taking the best from various Martial Arts (Jujitsu, Karate, Judo, wrestling and boxing), he created what he called Atemi-Jujitsu. Soke Mängels became an officer in the South African Police and Captain in the South African Air Force. He was at times the chief Close Quarters Combat (CQB) instructor to elite special forces units, including the South African Army Commandos, South African Naval Marines, and British Special Air Service (SAS). He was appointed National Director of the International Combat Military Advisors Group (an international body of ex-specialist servicemen that trains military and police anti-terrorist units), president of the International Association of Close Combat Instructors,  senior advisor to the American Martial Arts Association and representative for South African to the Combat Military Advisors Group. The World British Federation of Martial Arts promoted Captain Ben Mangels, to 10th Dan in Jiu-Jitsu, he has also been inducted into the US Martial Arts Hall of Fame. He is considered to be the "Father of South African Ninjutsu." Capt. Ben Mangels passed away in 2015 at Elbert, Colorado aged 78 years.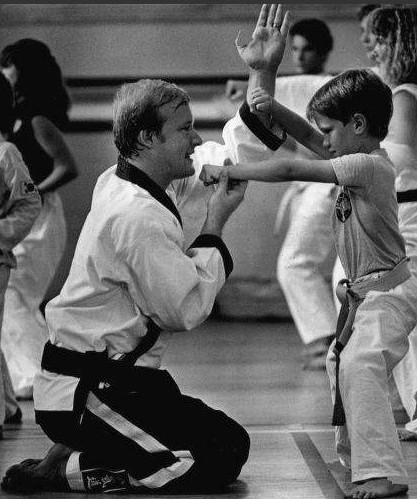 Soke Michael Kinney
Michael Charles Kinney was born in the Washington, D.C., area and grew up around Baltimore, his family said. In 1963, Mr. Kinney saw an ad for a karate studio and asked his mother for lessons. Of the thousands of students who trained in his dojos, which he operated in St. Petersburg recreation centers, many now own schools of their own. Others have married people they met in his classes, then enrolled their own kids. Students called him "Soke Mike," after a Japanese term similar to "grandmaster" and which also honors Mr. Kinney for creating a blend of Korean Tang Soo Do with Aikido and jiu-jitsu. Mr. Kinney, a 10th-degree black belt who had devoted 50 years to karate, died Oct. 6. He suffered a variety of health problems in recent years, his family said. He remained a vital part of Kinney Karate, teaching a class as recently as last month, his family said. A year ago in Las Vegas, Mr. Kinney was inducted into the Tae Kwon Do Hall of Fame. Michael Kinney, 62, of St. Petersburg, passed away October 6, 2014.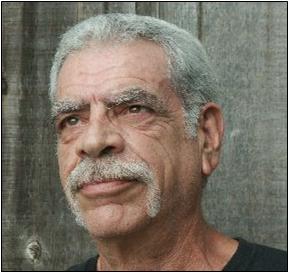 Guru Art Furnari
Tai Chi Master Art Furnari was a martial artist of long standing and founder of ETE' Health and Fitness Systems, also trained in Acupuncture, Chiropractic and Chinese Medicine. As Director of the Ridge Tai Chi Association, the testimonials of his many students regarding the beneficial effects of the ancient longevity exercises used to restore his health following a near fatal traffic accident an unquestioned endorsement of his method and teaching ability. He was born in New York City on December 7, 1939. Was an Eagle Scout, had a band called The Infernos, was a Forward Artillery Observer in the U.S. Army, a charter boat captain, a surveyor, hypnotist and gambler, a father, brother, teacher and friend. He was known as the Guru because of his training in Ashtanga and Hatha Yoga. He went to the mountain in 2019.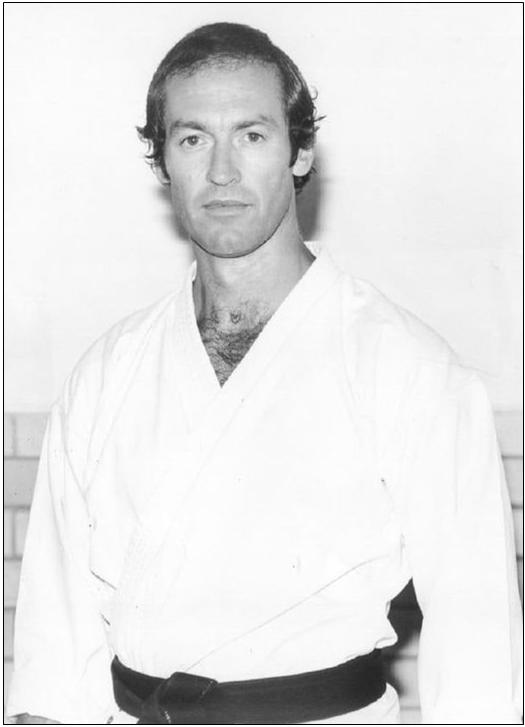 Sensei Stan Schmidt
Stan Schmidt was a South African master of Shotokan karate. Along with others, such as Norman Robinson, he was an early practitioner of Shotokan karate in South Africa and his establishment of the South African branch of the Japan Karate Association (JKA) in 1965 after training in Japan, along with his subsequent promotion of the art in South Africa, earned him the appellation of 'The Father of South African Karate'. In 1963, he was one of the first westerners to be invited into the JKA's famous Instructor Class in the Tokyo Honbu dojo and he was later one of four non-Japanese karateka to sit on the JKA's international Shihankai. He was also the first non-Japanese karateka to attain 7th dan from the JKA and also the first to attain 8th dan. He was the highest ranking non-Japanese karate master of that organization. He is also known for his acting roles in several martial arts films of the 1970s and 1980s. He was born 6 October 1936 in South Africa and died on 7 October 2019 (aged 83) in Melbourne, Australia.
Ashida Kim-"I was raised in a military family. I heard lots of war stories about heroes. The one that inspired me most was Pvt. Desmond Doss. He was a Marine Corps combat medic and conscientious objector. He never killed anyone, he never fired a shot. But, he single-handedly saved 75 men during the battle for Okinawa. That is the kind of man I would like to be. Respectful, caring, did my best, tried not to hurt anyone."
"Because if I have learned one thing in this life, it is that fighting is not the answer. Real and lasting change can only be made with love."
You might also enjoy from DOJO Press: